Freight & Salvage free music festival goes ONLINE!
Four "stages" of music will be streamed simultaneously from The Freight's downtown Berkeley venue Saturday, June 5 from 11:30AM to 8PM
11:30am, 1:30pm, 3:30pm, 5:30pm
12pm, 1:15pm, 2:30pm, 4:15pm, 6pm
12pm, 1:45pm, 3pm, 4:30pm, 5:45pm
11:45am, 1:30pm, 3pm, 4:30pm, 6pm
MEET THE ARTISTS:
Edgardo Cambón and his 6tet "LaTiDo"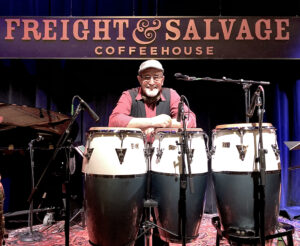 Blessed with a tenor voice at times reminiscent of Ruben Blades, Edgardo Cambón has been delighting Bay Area Salsa audiences for over 30 years. The versatile Conguero-Sonero once nicknamed by Jesus "Chucho" Valdez as the "Sonero from Uruguay" will present a wide variety of classic "Salsa Dura" of the 70's, a Tribute to cuban Los Van Van medley, pay his respects to the late Johny Pacheco and Celia Cruz on "Las Siete Potencias" and "Ritmo Tambor y Flores", a Maná medley with a Cha-Cha beat, as well as feature everyone on his "All Stars" 6tet on his original compositions and through this thoughtfully crafted repertoire.
The Sextet features:
Marco Diaz – Piano and Vocals
Saúl Sierra – Bass
Julio Areas – Timbales and Vocals
Omar Ledezma – Bongó and Vocals
Charlie Gurke – Sax
Edgardo Cambon – Congas and Lead Vocals
SoVoSó
SoVoSó is a highly imaginative a cappella ensemble that sings a unique, rhythmic mix of jazz, gospel, world and R&B music, all rendered in their trademark improvisational style.
The SoVoSó repertoire consists of original compositions and other songs that present a global perspective, from Afro-Latin idioms to traditional funk and jazz arrangements.
"SoVoSó is tight, soulful, and a whole lotta fun."
-Bobby McFerrin
Today's lineup includes David Worm, Sunshine Becker, Bryan Dyer, Ashling Cole, Tammi Brown and Luqman Frank. The SoVoSó family of singers continues to expand as this one of a kind musical project grows and flourishes.
As SoVoSó ("from the Soul to the Voice to the Song"), the ensemble has continued to pioneer new horizons in contemporary vocal performance, bringing traditional world rhythms into the 21st century. According to the San Jose Mercury News, "The extraordinary richness and brilliance of this virtuoso vocalism lifts you into a special realm."
---
Skip The Needle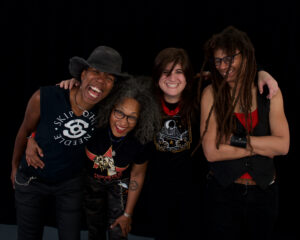 The formidable female powerhouse known as Skip The Needle bring a depth of personal insight and performing experience to their politically astute hard rock/funk songcraft.The Oakland-based quartet—featuring bassist/vocalist Vicki Randle, guitarist/vocalists Katie Cash and Shelley Doty, and drummer/vocalist Kofy Brown—deliver impressionable original tunes which reflect the musicians' deeply-held ideals and wide-ranging musical aesthetic, with tight harmonies, shredding guitar solos and searing lead vocals. Upon seeing Skip The Needle's live performance video for the title track "We Ain't Never Going Back," legendary bass phenom Bootsy Collins shared the video on Facebook commenting, "Are Women Rockin' Harder now?"Or, as one observer recently said, "If Sly Stone, Jimi Hendrix, Chrissie Hynde, and Chaka Khan all jammed together, this band would be the result. Skip The Needle is reckless, eclectic, fearless and fun, dedicated to love, and like nothing you've ever heard before." Skip The Needle Rocks the Love.
The High Water Line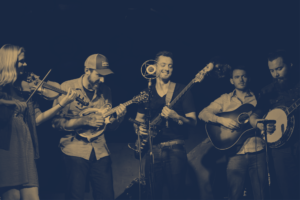 The High Water Line delights audiences with a hard-driving West Coast bluegrass sound that is all their own. In just over two years, The High Water Line has become a steady presence in the Northern California bluegrass and live music scene. A five piece band from the San Francisco Bay Area, these five talented musicians draw from their diverse musical backgrounds to add a personal spin to their music, striving to put their own voice and unique arrangements into everything they do. Paired with a fierce sense of rhythm and groove, The High Water Line creates a sound that captivates audiences all throughout California.


GET FRESH AT FREIGHT FEST WITH OUR "HIP-HOP IS FOLK MUSIC" WORKSHOPS!
Jump-start your writing and rhyming skills with lively workshops from our talented PLAYING WITH TRADITION teachers, Najee Amaranth, Amani Jade, and Jamey Williams, who all have deep roots in hip-hop and poetry instruction.
1:15pm-2:15pm:
HIP-HOP IS FOLK MUSIC w/Jamey Williams, for ages 12-17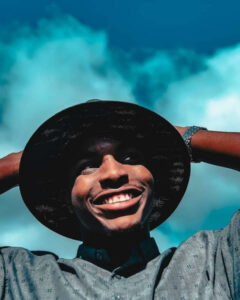 Jamey Williams is a multidisciplinary artist and educator. After winning the Compliment Death Match at the 2017 National Poetry Slam, he became the first person to be named "the nicest poet in the country." He has toured internationally, performed at Twitter & Yelp headquarters, published two chapbooks of poetry (To Be Black is To Love & Breathing Underwater), and was the first runner-up in an international competition called Poetry Battles. He is the main instructor for the Berkeley Unified School District version of the Freight's in-school music program, Playing with Tradition.
4pm-5pm:
HIP-HOP IS FOLK MUSIC w/Najee Amaranth and Amani Jade, for ages 18+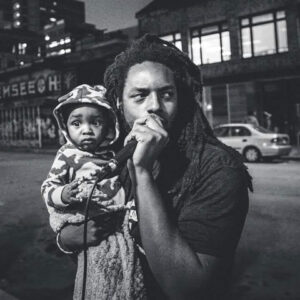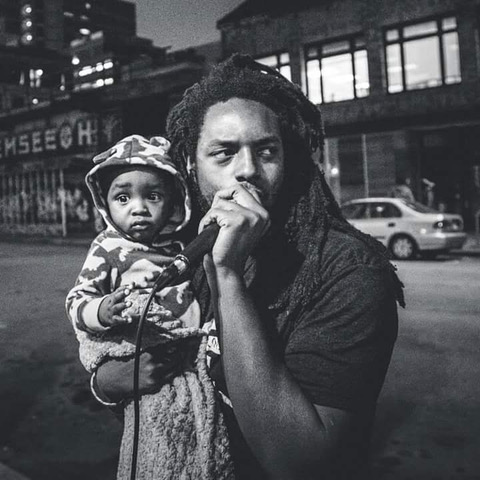 Najee Amaranth is a hip hop artist, activist, father and teacher based in the bay area. He begin to follow Hip-Hop as a career in 2012 and has been performing for much longer. In 2014 he started the organization The Oakland Mind, a group instrumental in fostering a boom in the growth of the Oakland music scene over the last few years. Having studied Hip-Hop culture, Black American culture, and their link to African Diasporic culture, Najee brings them all together in his work, which incorporates elements to build self-love, self-knowledge, and cultural awareness through the lens of Hip-Hop, the most contemporary development in Black American music. Previously he taught at CAL Berkeley, Los Medanos College, and Roses in Concrete. Mr. Amaranth was the first instructor for Freight's current in-school music program, Playing with Tradition.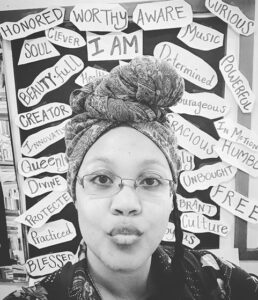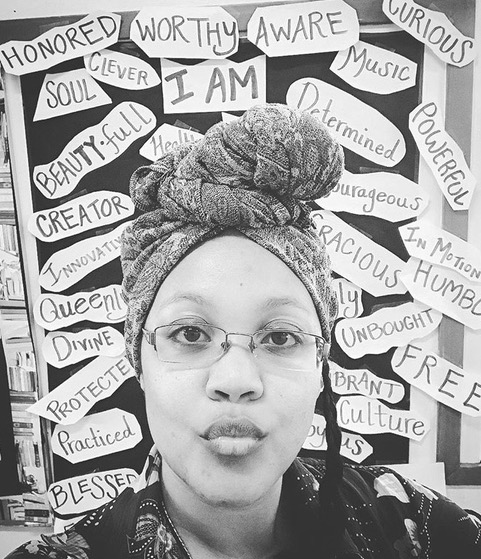 Amani Jade is a multi-faceted creator born in San Francisco, CA who has been penning poetry and rhymes since her elementary school days. As an arts teacher, she shares her love of art as a tool in recovery and self-discovery. She's inspired by first-time freestylers, cyphers of celebration over competition, and the power of healing through creative expression. She is a powerhouse instructor for the Freight's in-school music program, Playing with Tradition.