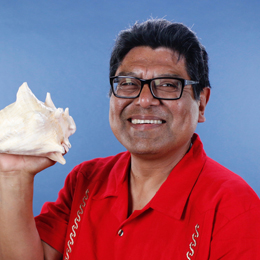 Miguel Govea
Mexican Regional
Multi-instrumentalist Miguel Govea (trumpet, guitarrón, diatonic accordion, fiddle, trombone, sousaphone, clarinet, vocals) grew up in Bakersfield, California. He remembers playing trumpet with his schoolmates, drumming on his dad's old pickup with his neighborhood friends, and learning guitar from his cousins on occasional trips to Mexico City. His parents and siblings were deeply involved in the Mexican–American farmworker struggles of the 1960s. Since the 1980s, he has played and recorded with many of the first wave of Chicano musicians that emerged in the decades prior, as well as with countless Bay Area salsa luminaries. He performs with his wife Susan Peña and their two daughters Rene and Cecilia as La Familia Pena-Govea. They have played at venues as varied as Davies Symphony Hall to San Quentin Prison. Miguel will be sharing his repertoire of Mexican regional fiddle music.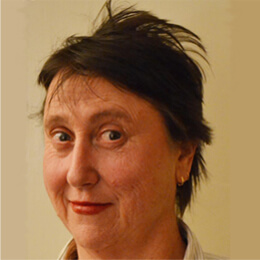 Karen Heil
Old Time
Karen Heil, a skillful, fun, and enthusiastic teacher, is an expert fiddler and guitarist with a special love of old-time southern American fiddle music. Karen has been part of the teaching staff at the Festival of American Fiddle Tunes, Grass Valley Camp, Lark in the Morning Camp, Austin Old Time Festival, the Gainsborough festival in the UK, and the Freight's own ongoing classes. She performs and records with the acclaimed Old Time band, the Bucking Mules, and on the West Coast as KC & the MooNshine Band. A natural livewire, she brings lots of spark and current to fiddlekids!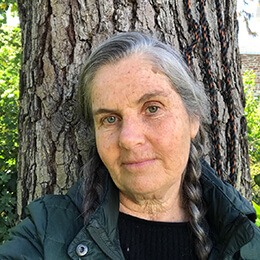 Leslie Keir
Art
Leslie Keir has taught Art to kids for many years in schools, camps and residencies [16!]. Her teaching style is fluid, supportive and highly collaborative. Beholding the ways that each artist responds to ideas and materials continues to delight and inspire her. Via a strange coincidence Leslie is also an old time fiddler, guitar player and singer; teaching at fiddlekids will combine many things that Leslie holds most dear.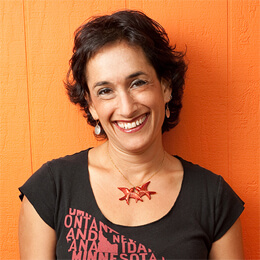 Evie Ladin
Dance
Evie Ladin is a banjo player, step-dancer, singer, songwriter and square-dance caller with a lifetime of experience in traditional American cultural arts. The polyrhythmic funk of her clawhammer banjo, resonant voice, and rhythmic dance have been heard from "A Prairie Home Companion" to Hardly Strictly Bluegrass. She is also the Executive Director of the International Body Music Festival. A teacher at fiddlekids for over 10 years, Evie skillfully connects the music to dance traditions. She firmly believes that understanding the music and the dance makes any player a better musician.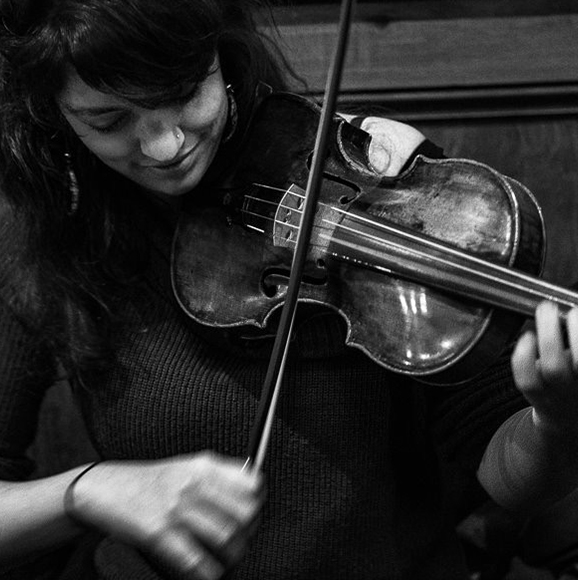 Darcy Noonan
Irish
Darcy Noonan started her violin career at age 7 in Berkeley, California. She studied classical music which was supplemented by weekly Irish dance classes. Years later she combined the two and began playing Irish fiddle. After high school she travelled around Ireland and found a second home in Galway City where she honed her music style and got to meet and learn from many of her childhood idols. Now Darcy spends most of her time in the San Francisco Bay Area, performing, and teaching violin.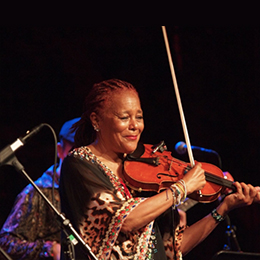 Sandra Poindexter
Jazz and Latin
Born and raised in Oakland, Sandra Poindexter began violin lessons at the age of seven. Even though her early repertoire was classical, she always made it a part of her studies, even though no teacher ever suggested this, to practice fiddling by ear using some of her favorite recorded music. She studied and toured with alto sax player John Handy for many years, and she is currently a member of Orquesta La Moderna Tradición, Avotcja & Modupue. Her repertoire includes Jazz, Cuban, Classical, Mariachi and a lot of improvisation and experimental music. She also enjoy composing, and currently teaches early Mariachi for violin at Los Cenzontles Cultural Arts Center.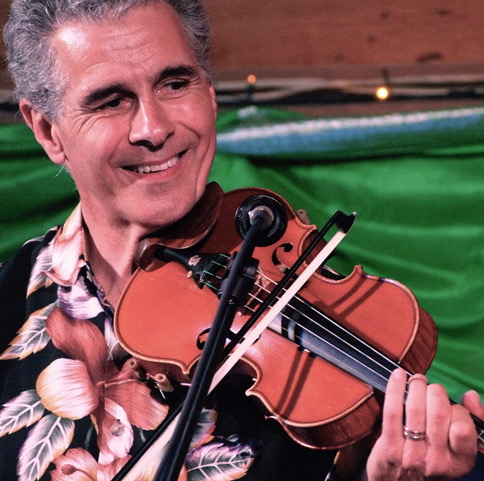 Julian Smedley
Camp Director
Julian Smedley teaches, performs and produces music in the Pacific Northwest. Now in his 4th year as director of Fiddlekids camp, he thrives on teaching summer camps, High School music ensembles and performing as a violinist, guitarist and singer in a variety of acoustic music groups. In 2011, after 26 years in the Bay Area, Julian returned to Seattle and found himself in demand as an audio producer, skills he had nurtured while living and recording in the UK. He is currently working on a steady stream of recording projects as well as wearing the inevitable number of hats required of a professional musician!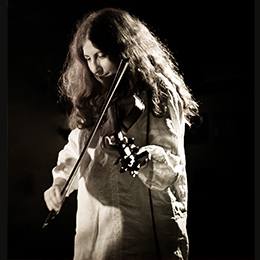 Suzy Thompson
Cajun-Creole
Suzy Thompson fell in love with southern hillbilly rags and Louisiana Cajun music in 1976 and has become one of the most respected fiddlers in both styles. Classically trained as a child, she turned to fiddle music while in high school, a by-product of teaching herself to play guitar. She studied Cajun fiddle under an NEA apprenticeship grant with master fiddler Dewey Balfa, recorded two award-winning CDs for Arhoolie with the California Cajun Orchestra, and has performed and recorded with many Cajun and Creole greats including Michael Doucet, Marc, Ann and Joel Savoy, DL Menard and Jesse Lege. Suzy has performed and recorded hillbilly ragtime fiddle with Jim Kweskin, Geoff Muldaur, Del Rey and on her own recordings, both solo, with her husband Eric, and in such bands as Thompsonia, Bluegrass Intentions, Todalo Shakers, and Any Old Time. She has taught at many music camps including Augusta Cajun-Creole Week, Festival of American Fiddle Tunes, Swannanoa Fiddle Week, Montana Fiddle Camp, Targhee Music Camp and many others. Suzy was the Artistic Director of Festival of American Fiddle Tunes for a 6 year term, and currently is the Director of the Berkeley Old Time Music Convention. She is delighted to return to Fiddlekids for a third year!!