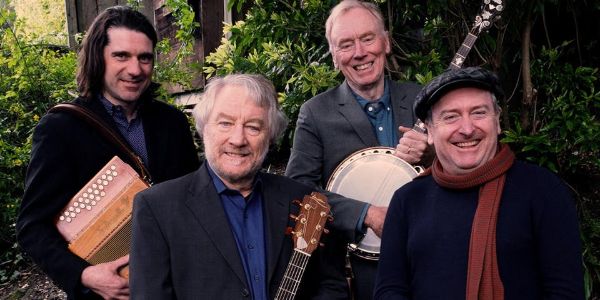 St. Patrick's Day At The Freight!
The Black Brothers
Wednesday, March 17, 2021
11 AM & 7 PM
Sliding scale, starting at $10
SINGLE TICKET GRANTS ACCESS TO BOTH SHOWTIMES

Our neighbors at Revival Bar & Kitchen have a special St. Patrick's Day menu (a corned beef dinner as well as a vegan St. Patrick's day menu), available for ordering as take out or for dining at their outdoor parklet, where the show will be projected on a big screen.

To preorder your St. Patrick's Day dinner for pick up (must be ordered in advance) visit Revival on Tock here or call (510) 549-9950.
To make a reservation, visit Revival's website or call (510) 549-9950.
The Black Brothers
     Shay & Michael Black are singing siblings from Ireland's foremost family of song, The Black Family, which also includes their sisters Mary & Frances, & brother, Martin. Hailed in the Irish Echo as "one of the most impressive groups of Irish singers to be found anywhere; exquisite, exhilarating and nothing short of thrilling" they raise their sibling rivalry to revelry, The Blacks adroitly accompany themselves on banjo, cittern & guitar. The musical lineup also features button accordion virtuoso, Félim Egan and keyboardist, Eamonn Flynn . At their concerts one can expect to hear Irish traditional ballads, Dublin street songs, music hall ditties, contemporary folk compositions, rollicking reels & joyful jigs, all interspersed with comic stories, jokes & humorous childhood anecdotes that invariably have audiences smiling broadly & joining in on the choruses. Shay and Michael are close harmony singers, with a special fondness for songs that includes their audience in chorus, and many of the songs are narratives with stories.
Want to sing along with The Black Brothers? Song lyrics for this concert are available at Michael and Shay's website: Black-Brothers.com