We're excited to announce that Adrian Arias has been selected to create a mural in the Freight's lobby!
Adrian Arias is a descendant of the Mochica culture of ancient Peru. An international visual artist, poet, curator and cultural promoter, who brings together artists to engage in community projects with messages of social justice, racial equality, peace and beauty. Is one of the founders of MAPP (Mission Arts Performance Project) and ILLUSION show. Adrian has created several murals in the Bay Area, commissioned by The Luggage Store Gallery, Google, and other institutions. He uses his dreams as creative initiatives, which he brings to life in performances and community projects like Tarot in Pandemic and Revolution.

visit the Adrian Arias website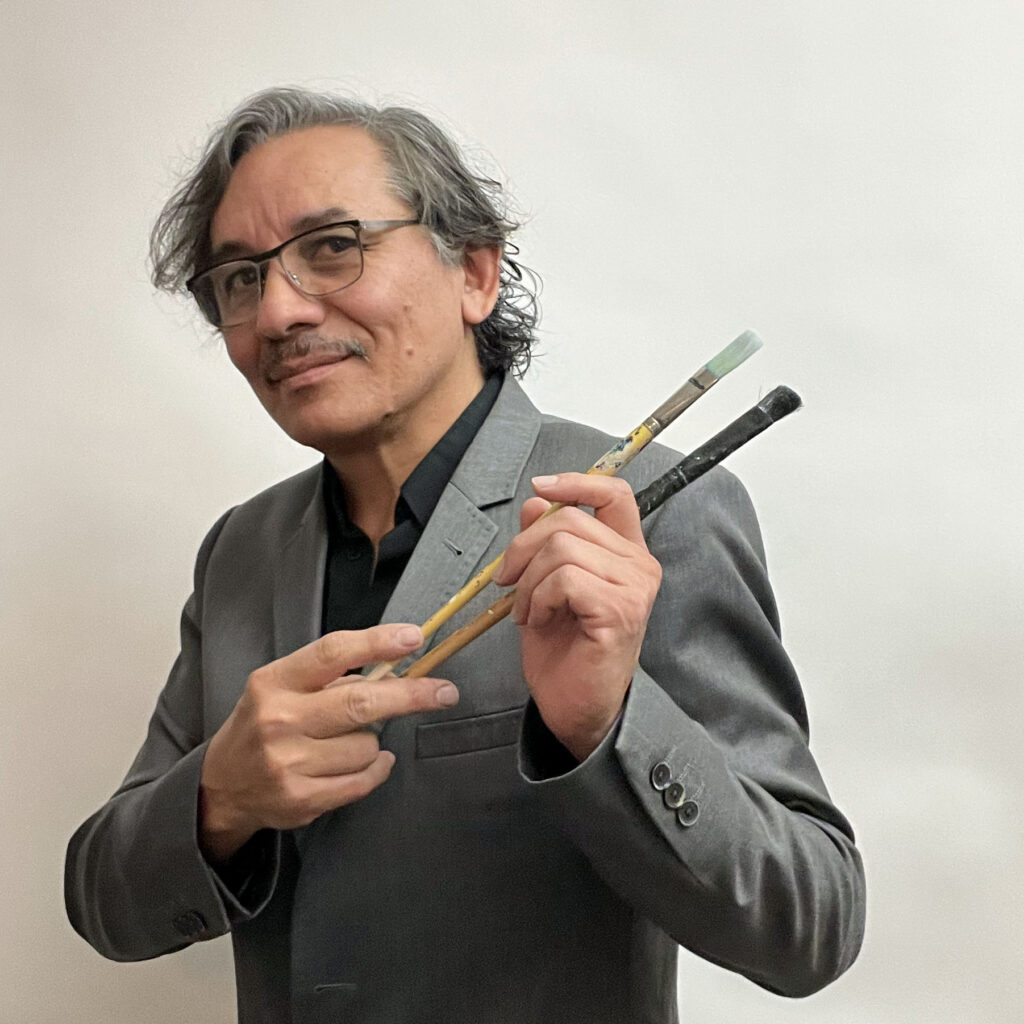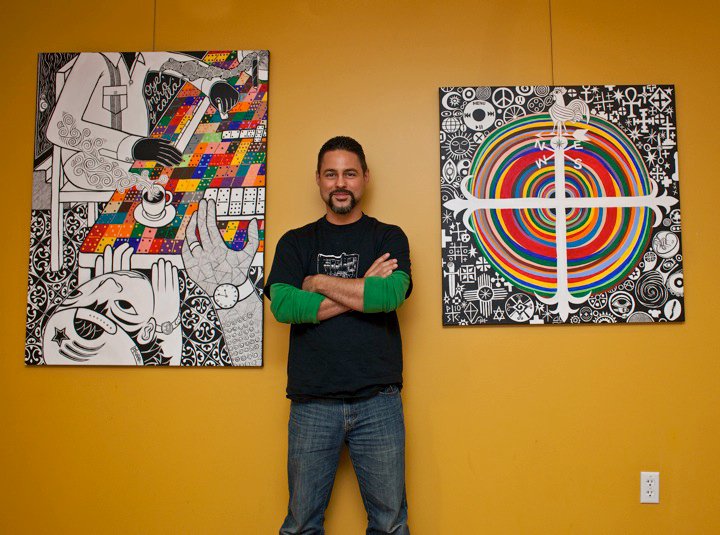 The work of Pablo Soto Campoamor is currently on display in the Freight's lobby gallery.
"I am the son of Cuban immigrants, the first of my family to be born in the US. Both of my parents are from Havana, but the family roots spread across the island east to Bayamo, south to Batabanó, and west to Artemisa. Miami is my hometown, and Havana my second home. Growing up at the dawn of Hip Hop, and straddling two worlds, negotiating competing identities, I lived between "La Saguecera" (South West Miami), Hialeah, and South Miami. Spending long periods of time with my family, and people in Cuba had a profound effect on my cultural identity. Art has always been a central part of my life. I come from an artistic family. Spirituality, storytelling, food, ritual, and music were woven through the fabric of my family. Sacred, and surreal memories are the landscape of my visual vocabulary. The themes, and symbols that emerge from this landscape, continually animate and inspire my art."