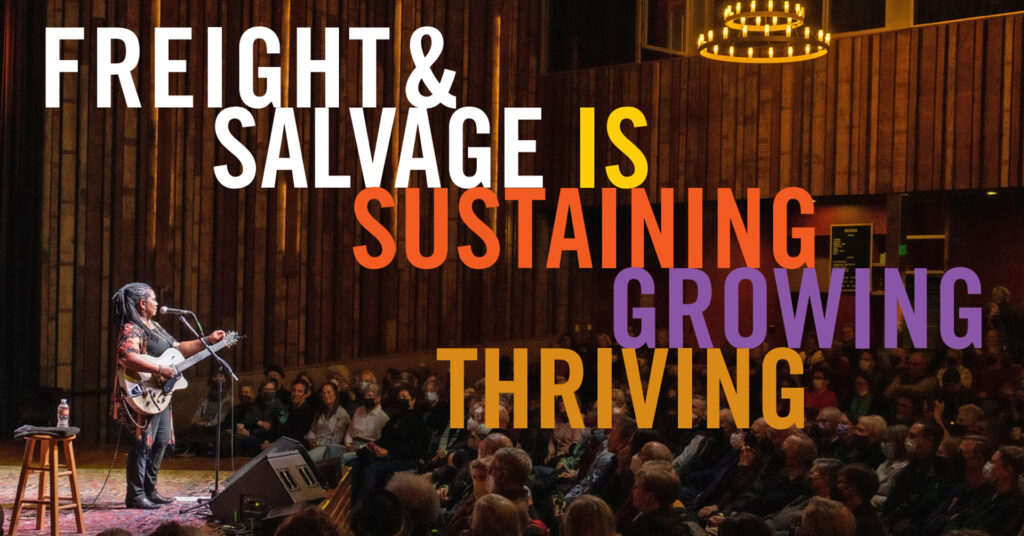 We are pleased to share this report detailing some of the Freight's work in 2022. Reflecting on the year, we can see a slow rebuild after significant disruption of the pandemic years into an even stronger organization that is reflective of and responsive to our community's needs for music, gathering, and connection. Thank you to our staff, performing artists, volunteers, and community who make all of this work possible!
2022 Artistic Director Peter Williams and Interim Managing Director Calvin Eng
Sustaining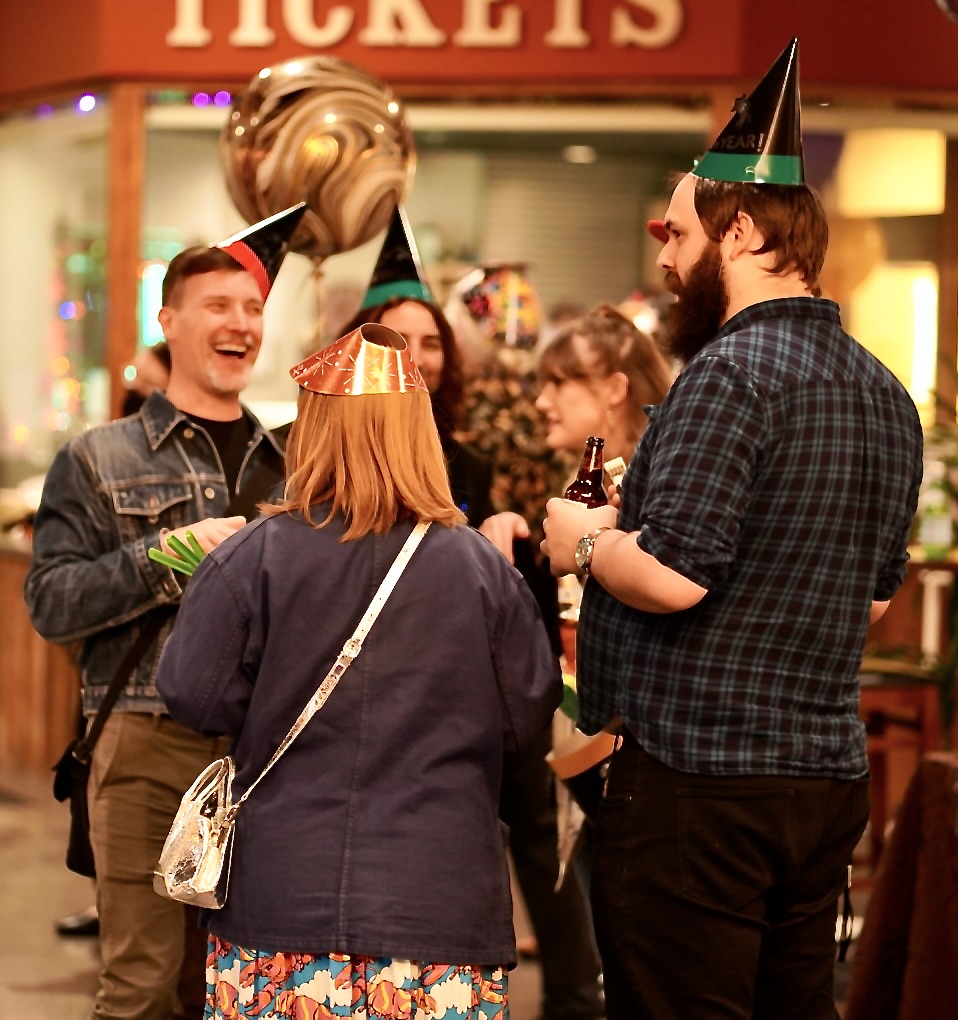 For Freight & Salvage, 2022 was a year of balancing boldness with caution. What would have been the first full calendar year reopened after the closure in 2020 and 2021 got off to a rocky start: health concerns about the COVID/Omicron surge led us to once again close our doors for the month of January. The ever-changing landscape during our long closure helped prepare us for this bump in the road; when the Freight reopened in February, we were ready to hit the ground running with a sold-out Moth Story Slam.
Audiences were ready for our February reopening, too. In-person music classes and jams resumed in March, and April saw the return of the Berkeley Bluegrass Festival, curated by Laurie Lewis. Our community gained new opportunities to show their support with the launch of the Roots Society, the Freight's planned giving supporters, ensuring the Freight's mission continues for future generations of traditional music lovers.
We capped off the year hosting our first New Year's Eve celebration since 2019, dancing the night away with Poncho Sanchez and His Latin Jazz Band!
Growing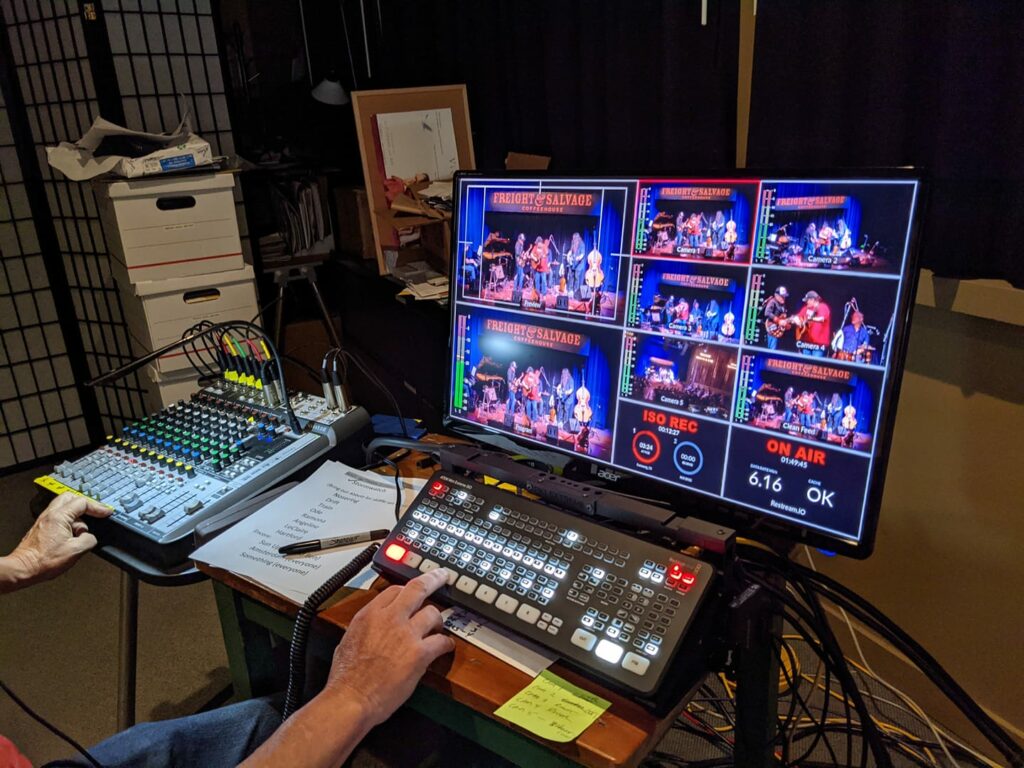 Tradition and innovation work hand in hand at the core of the Freight's mission. Freight & Salvage's live-streaming program, launched in 2020, continued to expand, with 28 in-person events live-streamed from our stage in 2022. Viewers tuned in from Pennsylvania, New York, and Canada as modern technology allows us to connect with a global community far beyond the confines of our venue.
Understanding new technologies within the context old traditions was the impetus for the Freight to launch Hip-Hop is Folk Music, an initiative that illuminates connections between hip-hop and related folk music forms and explore how folk music is made by everyday "folks" with whatever tools they have around — whether a banjo or a jug or a turntable. This initiative brought an educational symposium series to the Berkeley Unified School District and added Acoustic Hip Hop Cyphers to our regular roster of weekly jams.
Our Monday afternoon Bobby McFerrin Circlesongs have created a new tradition, as music lovers gather weekly for interactive, improvisational song led by vocal virtuosos. In August, this community joined Bobby McFerrin for a special 5-day event including both workshops and concerts, culminating in 24 hours of continuous improvised song.
Thriving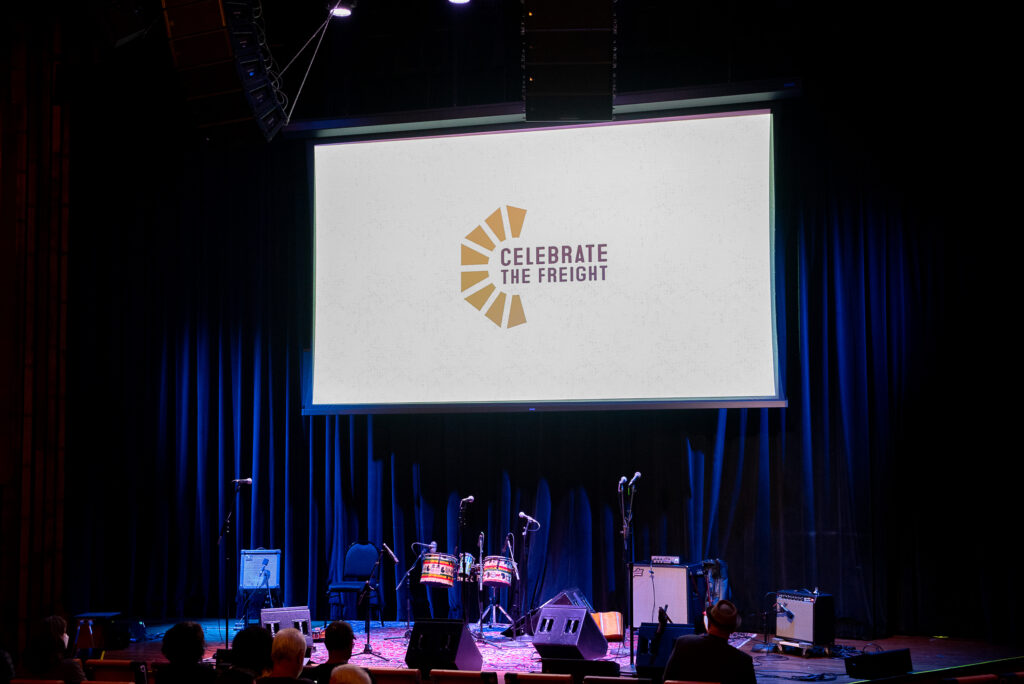 We often say that Traditional Music is music with a job to do. In 2022, that job was pushing through the challenges facing arts institutions worldwide and continuing to provide the community space that is central to our mission.
Responding to the uncertainty stemming from ever-fluctuating COVID numbers, we reimagined our annual gala as a season of celebration, inviting all concertgoers in the months of September and October to Celebrate the Freight: a two-month showcase of returning favorites and newcomers to the Freight stage while championing all the work we do on and off the stage.
In July, our lobby gallery was graced with a collection from Oakland music photographer James Knox documenting the first nine months of the Freight's return after the 2020-2021 closure. This powerful exhibit launched a new gallery series, featuring local visual artists whose work connects strongly to music on a six month rotation.
The Freight's partnership with BUSD deepened this year as we introduced Golden State of Song, an arts integration program for fourth graders as part of their California History curriculum. Teaching artists Shirley Muramoto and Ray Furuta took BUSD 4th graders on a deep dive into the traditional music and pop tunes played and heard at the Japanese Internment Camps of WWII, establishing new connections for young people to an historic era.
Financial
After closing our doors in 2020, in-person performances at the Freight did not resume until September 2021, and we continued to experience show cancellations well into 2022. In spite of this, we're proud that ticket revenue and programming dollars doubled from 2021 to 2022, and are grateful for the steady support from our community and Covid-relief to keep our books in the black. From attending a show and visiting our concessions counter, to enrolling in a class, and contributing a gift to the Freight, every dollar counts towards our ability to present the best of traditional music from across the globe.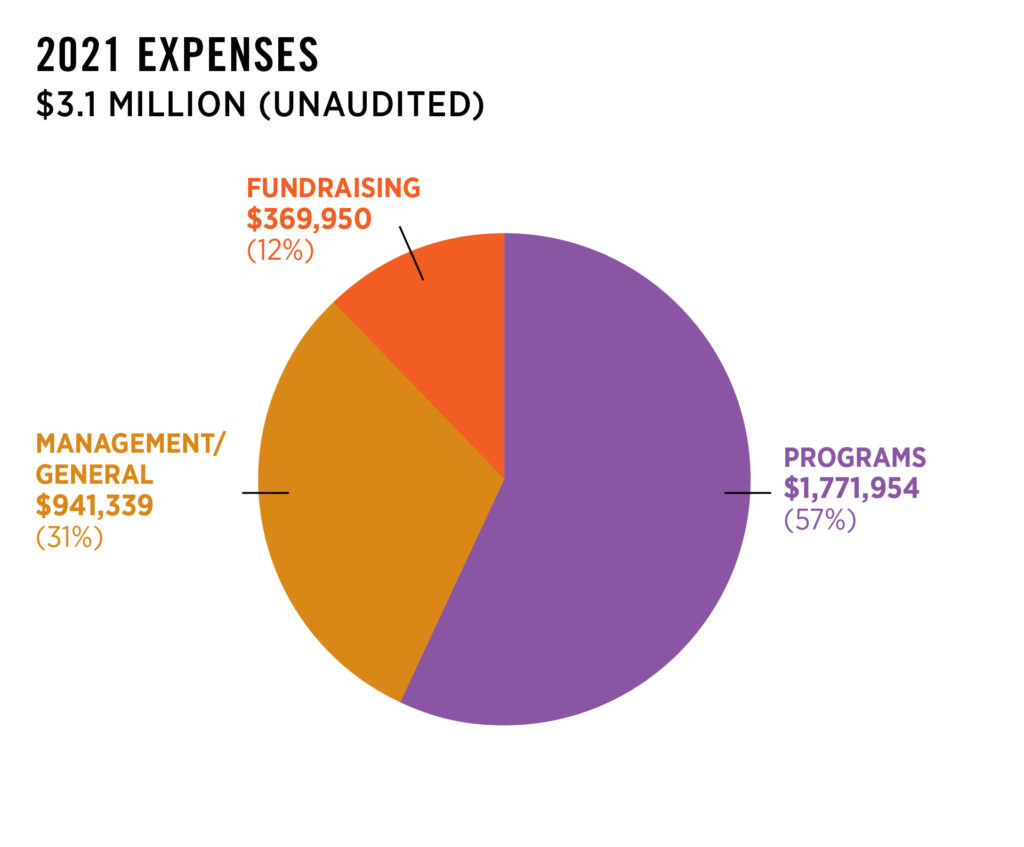 None of the achievements mentioned in our report would be possible without the more than 2,000 donors and more than 65,500 audience members who showed up for us in 2022. On behalf of the Freight's Board of Directors, we would like to extend heartfelt thanks and appreciation for the supporters whose contributions helped make all our work in 2022 possible. Thank you for your participation, your philanthropy, and your passion for Freight & Salvage! 
2022 Board Co-Chairs Elizabeth Seja Min and Barbara Higbie