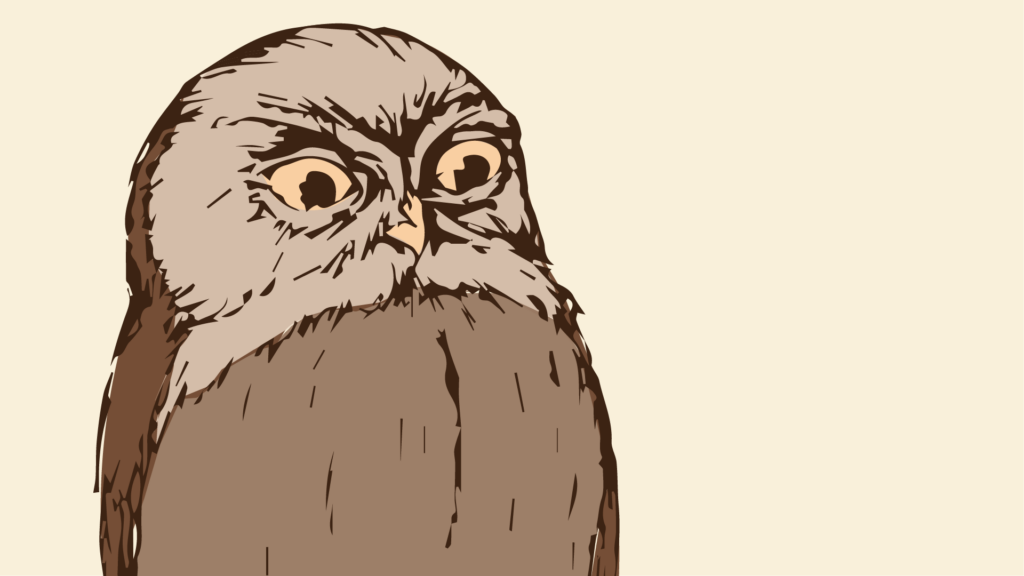 Freight Open Mic
We are excited to welcome you back to the longest running open stage in the Bay Area! Our Open Mic has brought in some of our brightest performers, including Shawn Colvin, Dana Carvey, Alvin Youngblood Hart, and Patrick Landeza. The audience is friendly – and people actually listen! So come on down and join the fun. All performers welcome.
Why the Owl?
When the Freight was founded in 1968 one of the regularly scheduled events was Hoot Nite, an evening for the community to gather together and celebrate the talent, humor, and creativity of its members. In the original calendars the Hoot Nite owls were hand drawn or traced by staff and volunteers during calendar assembly parties. We decided to bring back the owl as a tribute to the enduring strength of our incredible Freight community. The owl featured here is adapted from an original calendar image by Debby Kaspari. Open Mic attendees who stay to the end of the night will now have a chance to win a coveted "Nite Owl" T-shirt!
HERE'S HOW IT WORKS:
– Doors open at 6:30pm, the lottery for performance spots is held at 7:20. The show starts promptly after the drawing. Please note, a ticket for open mic does not guarantee a spot to play! Performance slots are drawn via lottery.
– Admission is free for all, but you will need a ticket in order to enter.
– Solo performers get to play one song; groups get to play two songs. Management reserves the right to award a performer an extra song now and then, for any reason management deems appropriate.
– Please be ready to perform when your turn comes up. Please limit your introduction to 30 seconds.
Tune up, drop in, go on!
Equipment on stage:
Multiple vocal mics (microphones will be sanitized in between each performer)
Multiple instrument mics
Two electric guitar amps
One bass amp
2 direct input boxes
Four stage monitors
Guitar cables (¼")
Chairs
Piano
Rules:
Feel free to practice or tune in the lobby or in front of the Freight before the show starts. Once the show starts you may tune in the lobby, but please be present in the listening room when you are "on deck."
Please be respectful when others are performing. 
Please respect the Freight's instruments and equipment.
No drum sets – remember, you must be able to set up and take down any equipment quickly so we can keep the open mic moving smoothly. Hand drums are fine (congas, bongos, etc).
CODE OF CONDUCT:
The Freight & Salvage is a nonprofit community arts organization dedicated to promoting public awareness and understanding of traditional music—music that is rooted in and expressive of the great variety of regional, ethnic, and social cultures of peoples throughout the world. We are supported by your attendance, grants, musicians' benefit performances, volunteer efforts, and your generous tax deductible donations.
Music performed at Open Mic must not contain lyrics that promote discrimination, harassment, bullying, or sexual harassment.
The Freight retains the right to suspend, and/or permanently ban anyone from participating in the Open Mic. Current or prior permission to perform or enter any Open Mic is not a promise or guarantee of future permission.