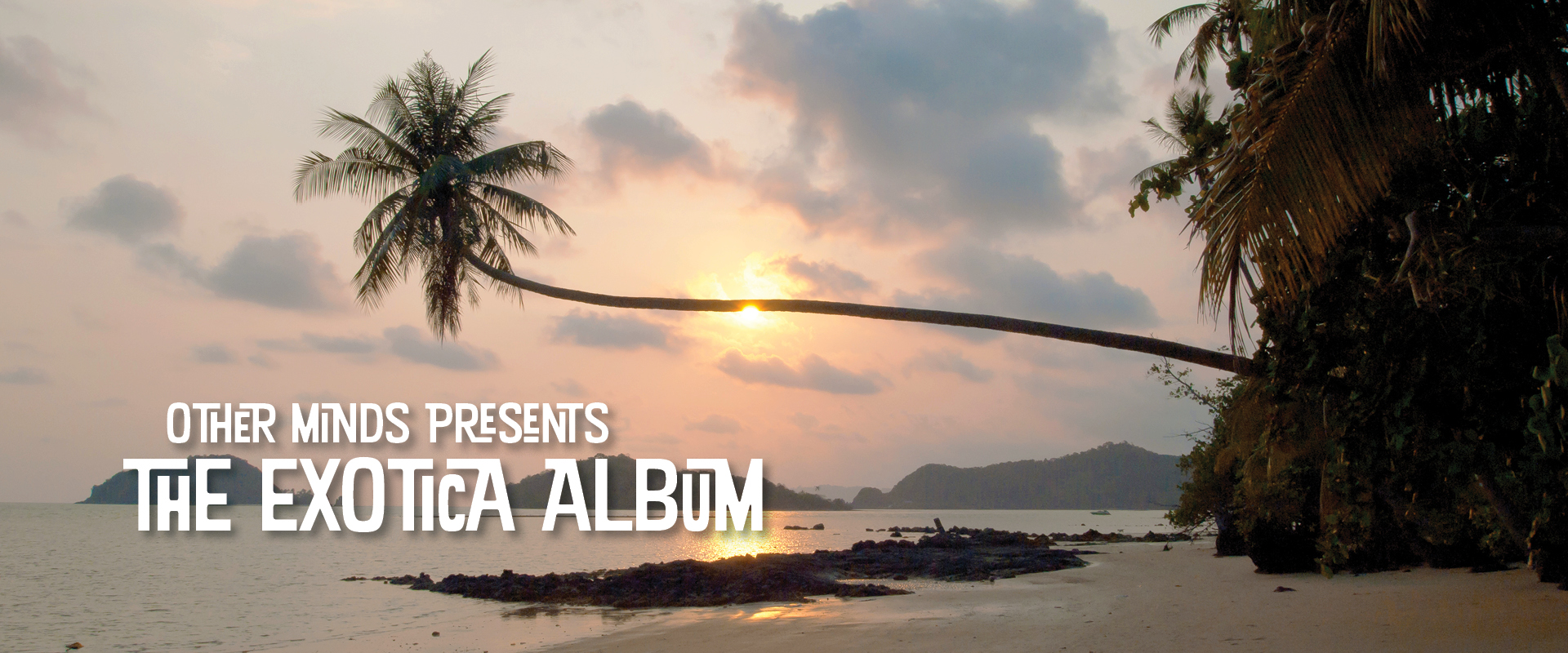 A chorus of Disney-fied whistling leads into the synthesized sounds of jungle animals, as impossibly lush, sensual strings transport us to the South Seas setting of some corny Hollywood movie or coconut-flavored TV ad. What might be chirping bird calls (sounding suspiciously like short-wave radio signals), and an insistent peck on the piano gives way to demented percussion, spiritual sax, and an Alpine brass fanfare that's drowned out by electrical storms of yowling distortion.
Øyvind Torvund's Exotica re-imagines in collage form the chunky edifice of those Fifties and Sixties popular styles categorized variously as 'exotica' or 'lounge,' together with a wealth of historical reference points, from early electronic composition to cartoon music. But rather than the flip pastiche or cracking-a-nut-with-a sledgehammer cynicism that often characterizes high culture or avant-garde encounters with popular forms, Torvund's attitude to his sources appears genuinely knowledgeable and affectionate. The result, rather than being a dry, academic-sounding rehash of pre-existing sources, provides a continuously diverting listening experience where the rate of change never lets up.
Torvund's Exotica will be performed by the San Francisco Contemporary Music Players at The Freight & Salvage in Berkeley, CA on Monday, June 6, 2022 at 8pm. The performance will be followed by a discussion between the composer and Charles Amirkhanian, Executive & Artistic Director of Other Minds. All audience members will be required to provide proof of COVID-19 vaccination and a government issued photo ID in order to enter the venue. The Freight & Salvage requires that all patrons and staff wear masks that completely cover nose and mouth while inside the venue.