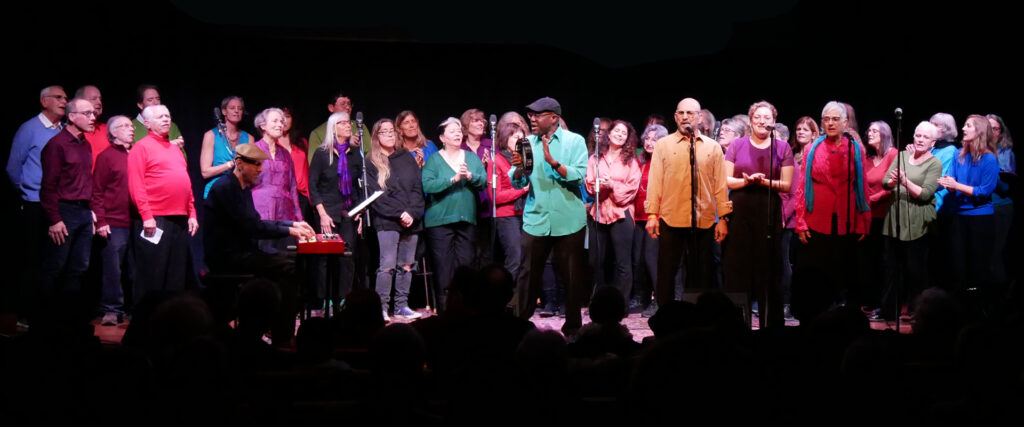 Registration is open for our Winter/Spring Session of the Freight Singers! 
The Freight Singers rehearse Mondays from 6:30-8:00pm, January 22 through May 13 with a final concert at the Freight on May 20.
FREIGHT SINGERS COMMUNITY CHORUS
The Freight Singers is a new community chorus based at the Freight and Salvage, founded by Zoe Ellis and Bryan Dyer and now led by Bryan Dyer. The chorus will introduce singers to music from a variety of cultures inside the U.S. and around the world with an emphasis on traditional/roots music. Participants will learn about the historical and cultural context of the music, as well as the style and technique, including basic body music techniques.
There are no auditions, but singers will be asked to participate in a brief assessment with chorus directors. Singers should be able to sing on pitch and hold a part. Ability to read music is not required. Singers should be at least 14 years old.
Freight Singers meet weekly IN PERSON on Mondays from 6:30 – 8:00 PM. Please note that Freight Singers meet at East Bay School for Boys, NOT at the Freight & Salvage (registrants will receive the address via email). Masks are strongly recommended.

Sliding Scale
$40 – $500
TEACHER BIOS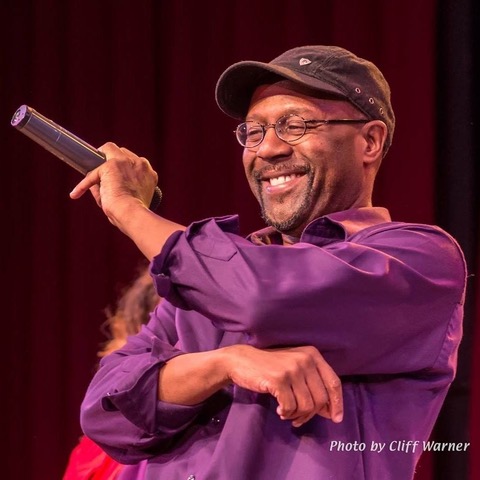 Bryan S. Dyer is a multi-talented musician who not only sings but plays and teaches several instruments including bass guitar, percussion and piano; writes and arranges music, conducts choirs and groups, and works in television, radio and film. A veteran of some of the Bay Area's top vocal groups including Street Sounds, SoVoSo, Slammin All Body Band, Linda Tillery and the Cultural Heritage Choir and CHELLE! and Friends, he also performs with The Funk Revival Orchestra, Rankin Scroo and Ginger, Juke Joint, and the percussion and dance ensemble Crosspulse. For several years, Bryan led the gospel choir at Camp Cazadero, and was also a choir director at Beebe Memorial Cathedral in Oakland for nine years. His musical experiences have him taken around the globe and to many legendary stages including the Montreaux Jazz Festival, the Kennedy Center in Washington D.C. and Lincoln Center in New York. Bryan's talents have landed him alongside such artist as Al Green, Bobby McFerrin, Michael McDonald, and Ladysmith Black Mambazo, to name a few. He is also a member of The Recording Academy and a voting member of The Grammy Awards.